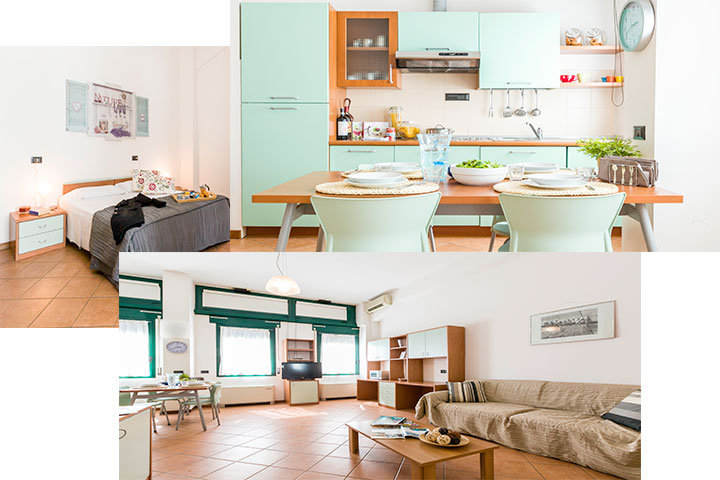 Residence in Bologna
Exhibition District Area
________
Near the city center (but not in the restrict traffic zone), close to the Station and Highways, our apartments are furnished and equipped with every comfort. For short, medium and long periods.

We have been operating since 2000 to guarantee the highest standards and we are regularly authorized by the Municipality of Bologna. "

Maximum attention to cleaning, as recognized by the many reviews.

ALL INCLUSIVE prices without surprisese

"The comfort of a hotel in the warmth of a home"
CASA TEMPORANEA is adopting the measures indicated by the guidelines provided by the World Health Organization to ensure a risk-free environment:

• we carry out cleaning using the necessary individual protection devices
• we supply towels and linen treated by certified laundry
• we sanitize the apartments and common areas with alcohol / varicine-based products, with specific attention to the points of greatest contact such as handles, appliances, doors, elevator buttons, handrails, switches, etc.
• we keep the air conditioning filters sanitized (the system of your apartment is single, not connected to those of other apartments)
• we monitor any case of Covid-19 (suspicious or cases reported by medical operator) by implementing the relative safety procedures when necessary
• we installed disinfectant gel dispensers at the entrance points to the residence