OFFER CONCERT VASCO ROSSI - 06 and 07 JUNE 2023
FREE parking space in the garage
– DALL'ARA STADIUM
You can stay overnight at our Residence in Bologna and then easily reach the Stadium.
We are close and well connected to the railway station, airport and motorway exit.
BOOK ON OUR WEBSITE TO GET THE BEST PRICES
Call us at 051/3140549 or ask us for a quote or at our e-mail address: This email address is being protected from spambots. You need JavaScript enabled to view it.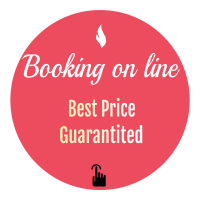 Vasco Rossi wrote on social media "..if there is no end of the world, we will certainly see you next year in June, in the stadiums".
This is how the concert season starts again in the stadiums of the major Italian cities, including Bologna.
The appointment with two dates is set for June 2023.
Our Residence, in a strategic and well-connected position, is ideal for reaching the concert and for enjoying a day in Bologna.